This is a tutorial to increase your internal storage, I'm not responsible for any errors that may damage your phone!
You need:
Steps:
Format your sd card using Mini Tool Partition, and partition size that he would like to see your internal memory. (I recommend 1GB)

[soon screenshots]

Open Terminal Emulator and type:

su (enter) [allow SuperUser]


a2sd xdata (enter)


y (enter)


y (enter)


Reboot!
RESULT: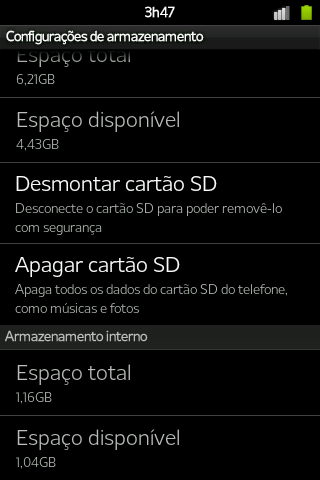 To UNDO:

Backup your apks .. Open terminal emulator and type:

a2sd noxdata (enter)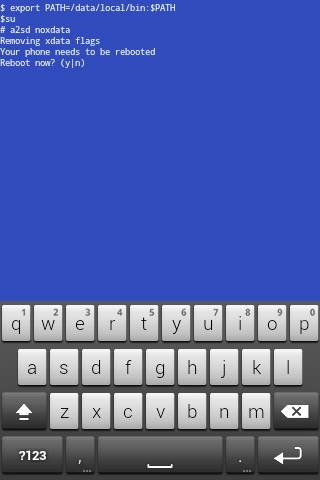 y (enter)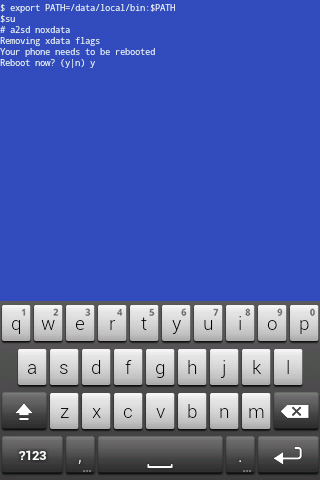 Reboot!